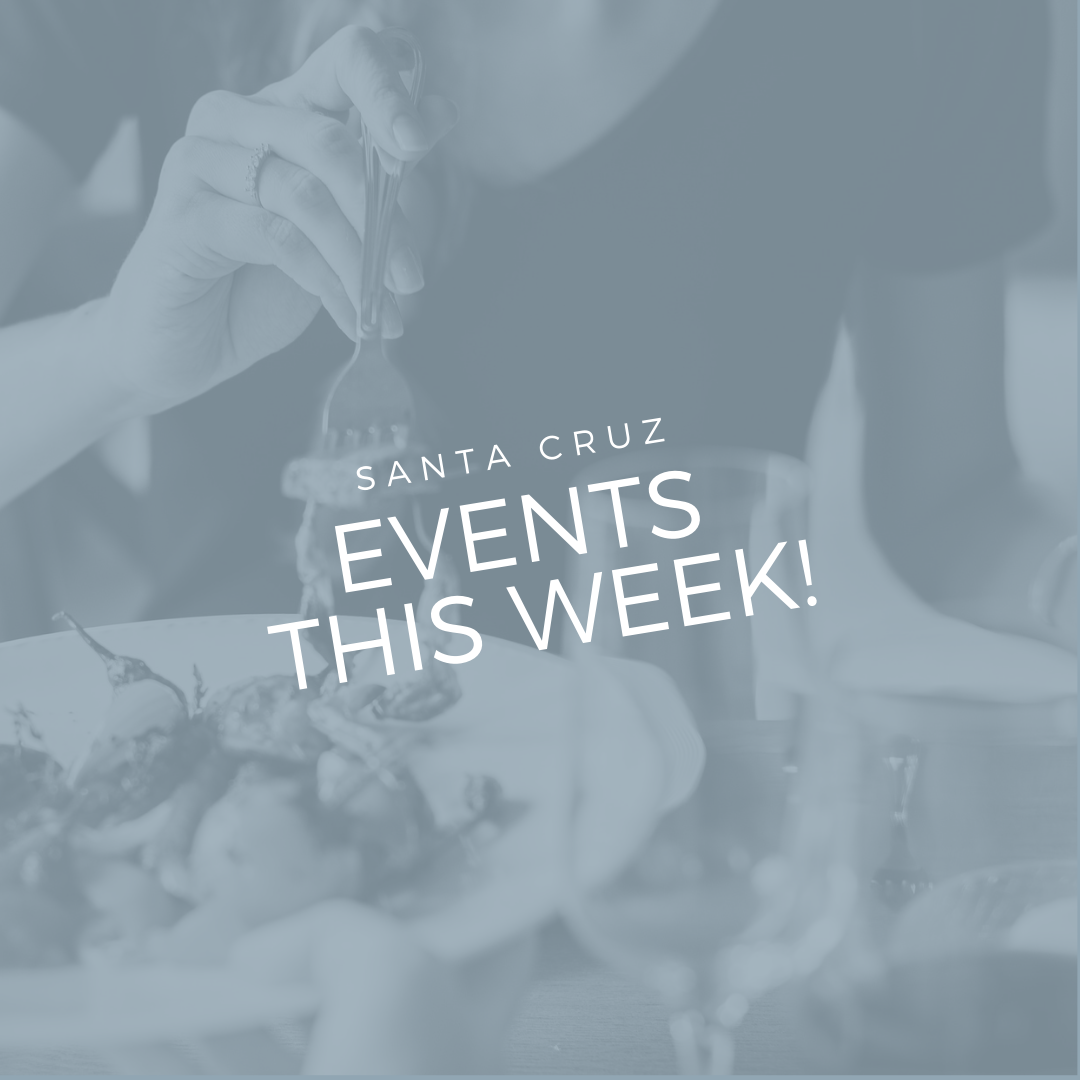 LOOKING FOR SOMETHING FUN TO DO THIS WEEK? 
Check out these great events in Santa Cruz
SATURDAY, 4/6:
 (*Free Events)
7th Springtime Rod & Custom Swap Meet
7 AM – 2 PM in Aptos
Public event hosted by californiacarshows.com   
Aptos Farmers Market *
8AM- 12PM at Cabrillo College 6500 Soquel Dr.
Westside Farmers Market *
9AM- 1PM (live music starting at 10AM)
Corner of Western Dr. and Mission St. ext.
more info
Home Depot Building Workshop *
9am- 12pm- Home Depot Capitola
Free public event for kids, 1st Saturday of each month
Roaring Camp Model Railroad Exhibit *
9 am (Sat and Sun)
Roaring Camp Railroad
Community Poetry Circle *
10am- 12pm
Santa Cruz Library (Downtown)
Family Lagoon Watch *
10 am – 12 pm
Live Oak Library
Tales to Tailes *
10 am- 11:30 am
Downtown Santa Cruz Library
Ukulele Club Performance *
10am- 12pm
Yacht Harbor Beach outside of The Crows Nest and Kind Grind
Free public event
Santa Cruz Bonsai Kai 31st Annual Exhibit
10 am- 5 pm (Sat. and Sun.)The Museum of Art and History
705 Front St., Santa Cruz
Santa Cruz Veg Fest
11 AM – 6 PM at the Cocoanut Grove
400 Beach Street, Santa Cruz
Ticketed event hosted by Santa Cruz VegFest, Staff of Life and MAH
Family Craft Time at the Library *
11 am- 4 pm @ Branciforte Library
11 am- 1 pm @ Garfield Park Library
1pm- 3 pm @ Aptos Library
1 pm- 4:30 pm @ Live Oak
1:30 pm- 4:30 pm @ La Selva Beach Library
Origami Club *
1 pm- 3 pm
Aptos Library
Adults Arts & Craft Workshop *
2 pm- 4 pm
Scotts Valley Library
Santa Cruz Ballet presents Thorton Wilder's Our Town
2 pm (Sat and Sun)
Cabrillo Crocker Theater
Hank DeDiego Zumba for Autism 2019 
5 pm- 10  pm
1840 41st Ave 120-320, Capitola, California 95010
Ticketed event hosted by ZUMBA for Autism – Santa Cruz
April in Santa Cruz Music Festival
7:30 pm
Professor Karlton Hester with Quantum Elders Hip-Bop Ballet
Presented by the department of Music at UCSC- Music Center Recital Hall
Sunday 4/7:
(*Free event) 
Boardwalk Fun Run
6:30 am- 11:30 am
Santa Cruz Beach Boardwalk
Kid friendly ticketed event
Downtown Makers Market *
10 am- 5 pm
Pacific Ave.
Live Oak Farmers Market *
9AM- 1PM
15th & Eastcliff Dr., Santa Cruz
Ukulele Club Performs *
10 am- 12 pm
Capitola Band Stand
Free public event
Seacliff History Tour *
11 AM – 12 PM
Public event hosted by Seacliff State Beach
Tim Bluhm Band
Flynn's Cabaret Steakhouse
6275 Highway 9, Felton, California 95018
8PM- 11pm
Paid event hosted by  Folkyeah Presents
Monday 4/8:
(*Free Event)
Toddler Story Time *
Garfield Park Library (Westside) & Live Oak Library
10am- 11am
Do you have an upcoming event in Santa Cruz that you would like me to include? Send me a message!
1,598 total views, 2 views today